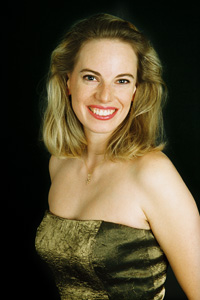 Graduated from the Music Faculty of the Academy of Performing Arts in Prague in the class of R. Tuček. In 1997, Berková became the winner of the International Singing Competition of E. Destinn and in 2001 the laureate of the International Singing Competition of A. Dvořák in Karlovy Vary.
On the basis of a scholarship awarded by the Italian Cultural Institute Berková completed singing studies in the first half of 2001 at the Conservatorio di G. Verdi in Milan in Italy (Prof. S. Doz, Prof. S. Turchetta).
In June 2000, she was the chief performer in the performance entitled Northern Nights, which staged the song cycles of R. Schumann – Love and Life of a Woman, P. Eben – Loveless Songs, and J. Křička – Northern Nights. The project received a favourable reception both from the audience and the critics.
In 2001, she performed as a guest in the W. A. Mozart opera The Marriage of Figaro (Cherubino) at the festival in Alden Biesen in Belgium (producer I. Levant).
Since 2002, she has made regular appearances on the stage of the National Theatre in Prague – G. Verdi: Macbeth and W. A. Mozart: The Marriage of Figaro. In August 2003 and in July 2004, she performed with great success in the title role of Beauty in Glass's opera Beauty and the Beast produced by P. Forman, and in December 2004 in the role of the Boy in the opera of M. Nyman: Man and Boy: Dada (produced by R. Tannenbaum).
She appears regularly on international music scene as well, for example: W. A. Mozart: The Marriage of Figaro – tour with the National Theatre in Japan, L. Janáček: The Diary of a Vanished Man – Paris, France; in May 2004, she represented the Czech Republic at the Berlin gala concert of singers from the ten countries entering the European Union accompanied by the Berliner Symphoniker orchestra conducted by L. Shambadal; in September 2004, she appeared with the Czech Radio Symphony Orchestra conducted by V. Válek in Mahler's 4th Symphony; in November 2004, she gave concerts of religious music in Israel.
In 2009, Juventus Collegium FOK has invited Karolína Bubleová Berková to perform a cycle of songs by Vítězslava Kaprálová; the premiere performance of Requiem by Jan Hanuš has been a starting point to a long-term co-operation with the Czech Philharmonic Orchestra management on educational recital performances in Rudolfinum, Prague.
She appeared in two concerts of the Chamber Philharmonic Orchestra of South Bohemia: Illuminations by Benjamin Britten (conductor Jakub Zicha) and Il Tramonto by Ottorino Respighiho (conductor Jan Talich) in 2010.
A solo recital together with harpist Laura Caramellino in Milano, Italy, has crowned their co-operation in May 2011.
Since 2005, she is also active as a teacher; she has become a lecturer of a solo singing at the New York University in Prague, and in 2010 a teacher of music of the youngest generation at a private kindergarten.